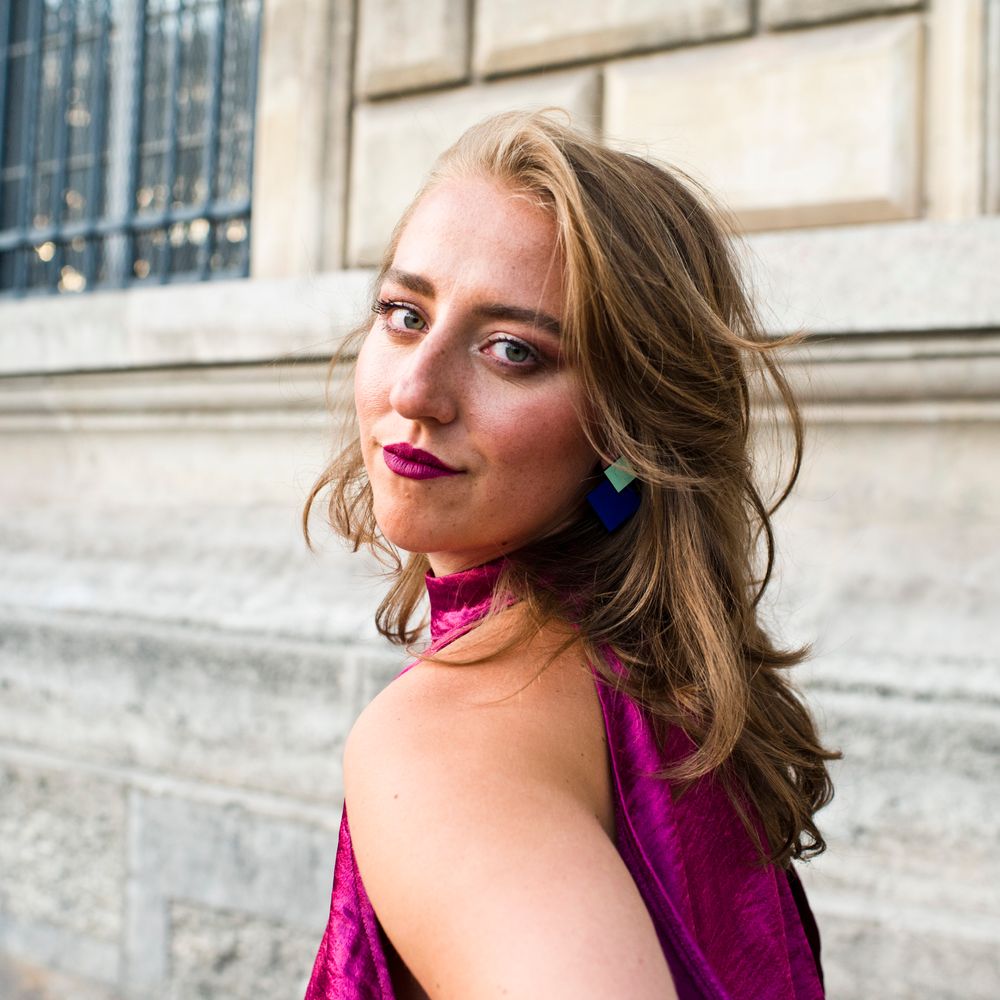 bio
queen
Hailing from Chicago, IL, raised in New Glasgow, Nova Scotia, in Montreal, Quebec, and settling in Paris, France KRAWCZYK has a multitude of interests bringing her through all dimensions of : Jazz, Improvisation, Burlesque, and songwriting.
Privy to the rich musical community of New Glasgow, Katie was entrenched in every group she could find from the many local and provincial choirs and jazz groups. She continued her musical education in Montreal completing a Bachelors in Integrative Music Studies, with a Specialisation in Jazz Studies from Concordia University in 2016. 
KRAWCZYK works as both performer and composer and is a passionate pedagogue of the improvisational approach of the vocalist: to unlock the story, melody composition, and sense of play. [The main pillars of her approach is to nurture both the improv actor with the improv singer to create the improvisational songstress]. She is known as a director and teacher to many. Notably for her work as the choral conductor for Concordia University's Department of Theatre production of Antigone; a piece which broke the boundaries between electro-acoustic composition, improvisational choral singing, and greek tragedy.
Settling into Paris in 2017, she started dipping her toes (and her tits) into the eurpoean burlesque scene, enthralled with the concept of hosting cabarets, she decided to start her own aptly named Katie Kraw's Cabaret; an intimate variety show celebrating humanity with music, dance, and comedy, under the guise and garters of sexual expression.  Accompanied by her girl-band No Strings Attached: Harp, double bass, and voice they light up the stage with all original concept shows dreamed up between them and the guest artists.
Singing jazz in various bars around Paris, she decided to flex her songwriting abilities during the coronavirus pandemic. 
Ms Katie Kraw has released her debut album Confinée 2020 written and recorded during the confinements in Paris,  France. Under the tutelage of Erin Costello from across the Atlantic.
Confiné 2020: and EDM pop album produced by Jakub Szpakowic, featuring various jazz and pop artists.
She is now working on a new project which will be released in 2022:

Dark Circus: an album produced by Erin Costello featuring French and Canadian musicians with an acoustic live off the floor feel. 
Krawczyk has recently opened the doors with associate Jakub Szpokowicz to Groove Lab Studios based in Paris France, which offers: mixing, mastering, vocal recording, and vocal coaching services.