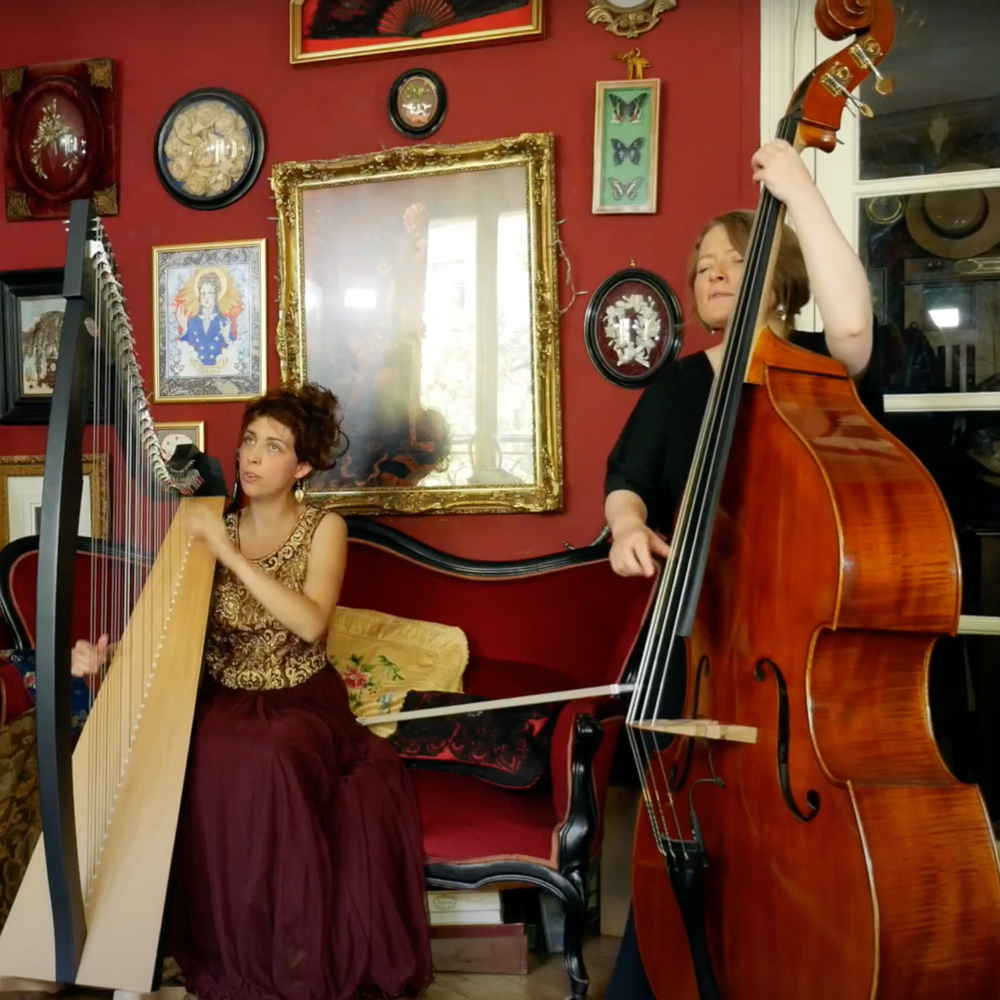 No Strings Attached
Trio femme-Pop
No Strings Attached is the powerfull combination of three women who love creating together. Coming together to make a bibliographic cover band focusing on female composers who've written female anthems over different generations, NSA has devellopped into an integral hive mind behind Katie Kraw's Cabaret and influencing if not featuring heavily in all of Katie Krawczyks compositions and productions.
NSA is composed of: 
Katie Kraw on Vocals
Juliette Boyer on Bass
Livia Ferandon-Bescond on Harpe 
All three members contribute to the ideas, cinematography, and artistic direction in the group.