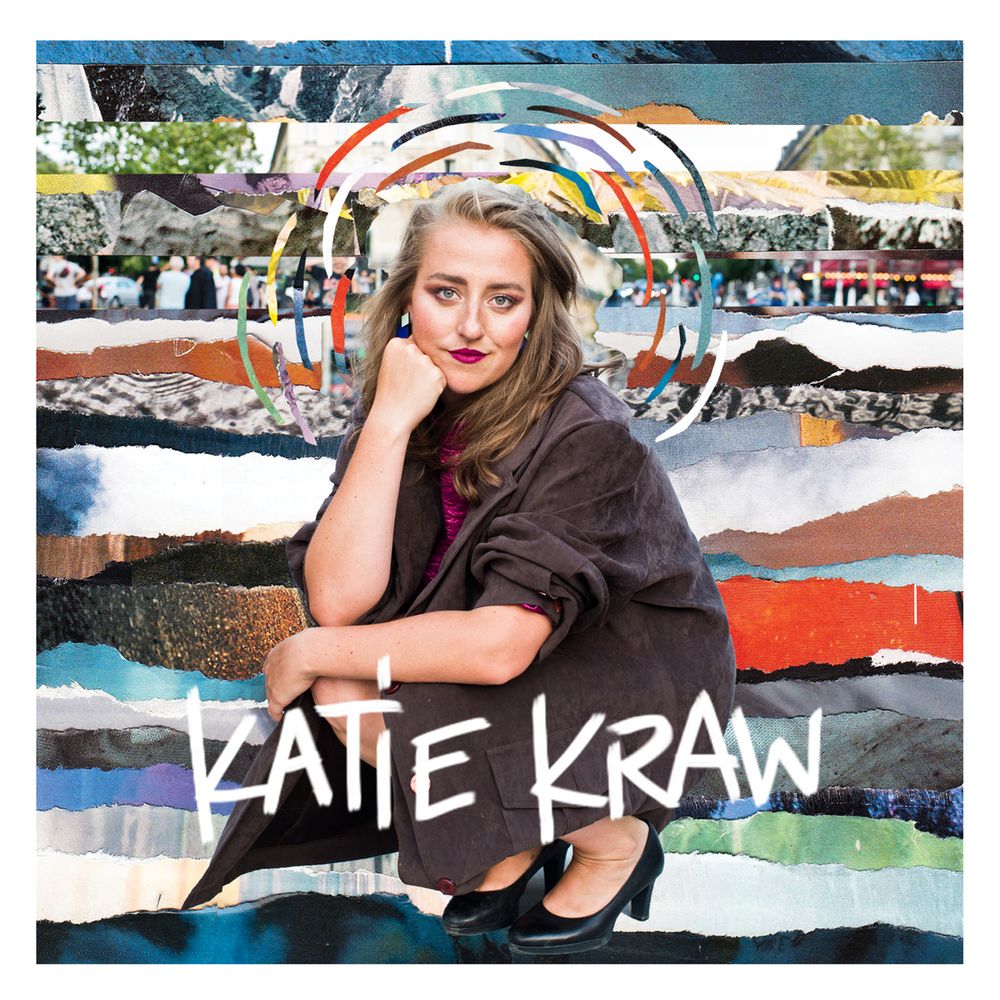 Confinée 2020 Press Release
 The Parisian based duo of Canadian jazzy diva Katie Kraw and electronic music producer Jakub Szpakowicz have knocked out an absolutely banging super fresh genre-defying album - about to hit the market on Dec. 21st the darkest day before the dawn.
This is KRAWs debut album. Graduating from Concordia University with a specialisation in Jazz Studies, playing in clubs and producing cabarets in Paris France, even she is surprised at her genre shift toward electronic music. 
It all started with the lockdown, trying to make a cabaret video for an online show with Viva Burlesque - she made a studio date with her longtime friend and producer Jakub Szpakowicz, a multi talented musician. Immediately synergetic to recording pop music the pair decided to work on an LP worth of her compositions, while featuring a variety of musicians: Her girl band No Strings Attached featuring Livia Ferandon-Bescon on the Harp, Juliette Boyer on the Double Bass. As well as flutist Rudolph Stengel, drummer Philip Maniez, bass and guitar player Noé Berne, the incredible voice and talent of Natalie Nova and even sampling breath from Oscar, a Pug with incredible rhythm. 
The album drifts between English and French as Kraw is bilingual and expresses herself most freely between the two. With a nod to her polish roots she also features AJMAN, a polish rapper.
KRAW has released 3 singles from the album, and a video for Nightingale Coma : https://www.youtube.com/watch?v=Cgy0jVpARI4&ab_channel=KatieKrawczyk She is hoping to continue with a second album as we as a society navigate these trying times. She has raised just shy of 8k$ with her indie gogo campaign - and is hoping for a successful release! 
For more information, promo requests, or to arrange an interview, contact Katie Kraw at Katiekraw@gmail.com, +33768513345, or katiekraw.com . 
She will be in Pictou County Nova Scotia until January 20th before returning to Paris.
Many Thanks,
Team Kraw
"

STAY TUNED FOR A LIL TEASE THIS SPRING!"
Press Photos