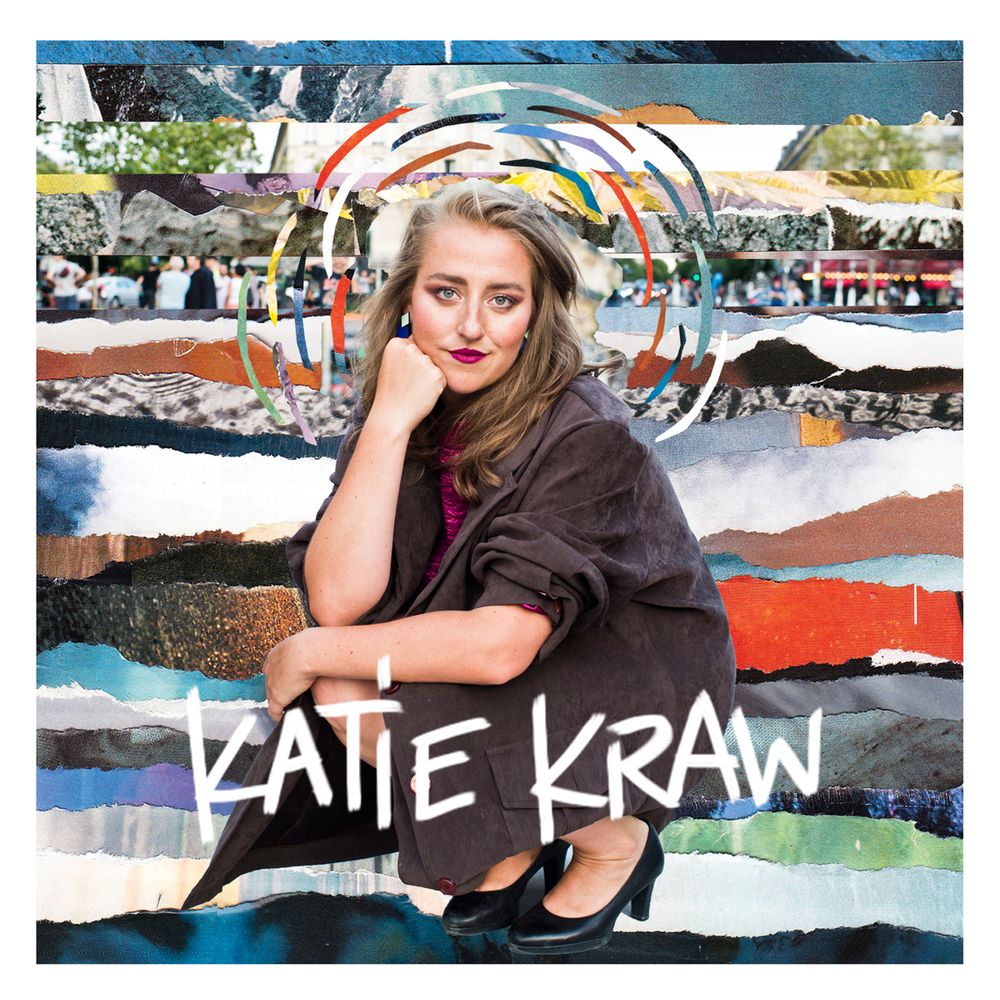 KATIE KRAW EPK 2022
Confinée 2020 : 13 track album
 The Parisian based duo of Canadian jazzy diva Katie Kraw and electronic music producer Jakub Szpakowicz have knocked out an absolutely banging super fresh genre-defying album.
This is KRAWs debut album. Graduating from Concordia University with a specialisation in Jazz Studies, playing in clubs and producing cabarets in Paris France, even she is surprised at her genre shift toward electronic music. 
It all started with the lockdown, trying to make a cabaret video for an online show with Viva Burlesque - she made a studio date with her longtime friend and producer Jakub Szpakowicz, a multi talented musician. Immediately synergetic to recording pop music the pair decided to work on an LP worth of her compositions, while featuring a variety of musicians: Her girl band No Strings Attached featuring Livia Ferandon-Bescon on the Harp, Juliette Boyer on the Double Bass. As well as flutist Rudolph Stengel, drummer Philip Maniez, bass and guitar player Noé Berne, the incredible voice and talent of Natalie Nova and even sampling breath from Oscar, a Pug with incredible rhythm. 
The album drifts between English and French as Kraw is bilingual and expresses herself most freely between the two. With a nod to her polish roots she also features AJMAN, a polish rapper. 

Since the release of Confinée 2020 Katie has written and recorded her next album DARK CIRCUS alongside award winning critically acclaimed East Coast Icon Erin Costelo as producer. The album is teetering between psychadelic rock, soul, and jazz and will be released in the coming year. 
When not writing, performing or recording - you will find Katie coaching voice and songwriting, producing burlesque shows, and singing in the jazz bars in Paris FR.
Kraw will be touring these songs and others re-interpreted as solo guitar and voice for an acoustic feel. She will be performing throughout Ontario and east-coast Canada for the month of August. 
For more information, bookings, promo requests, or to arrange an interview, please contact Katie Kraw at Katiekraw@gmail.com, +33768513345, or katiekraw.com . 
Many Thanks,
Team Kraw
Press Photos